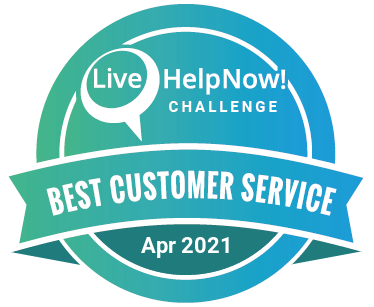 THE LIVEHELPNOW CHALLENGE WINNERS
Our Challenge winners know that great customer experience has lasting impact. Find out what companies are boosting their customer service profile each month and throughout the year with our data-supported Challenge. You might just be a winner.
The list of The LiveHelpNow Challenge winners is on it's way! The top companies providing excellent service in April will be announced after May 1st. Keep an eye on this page, you may be among the winners!